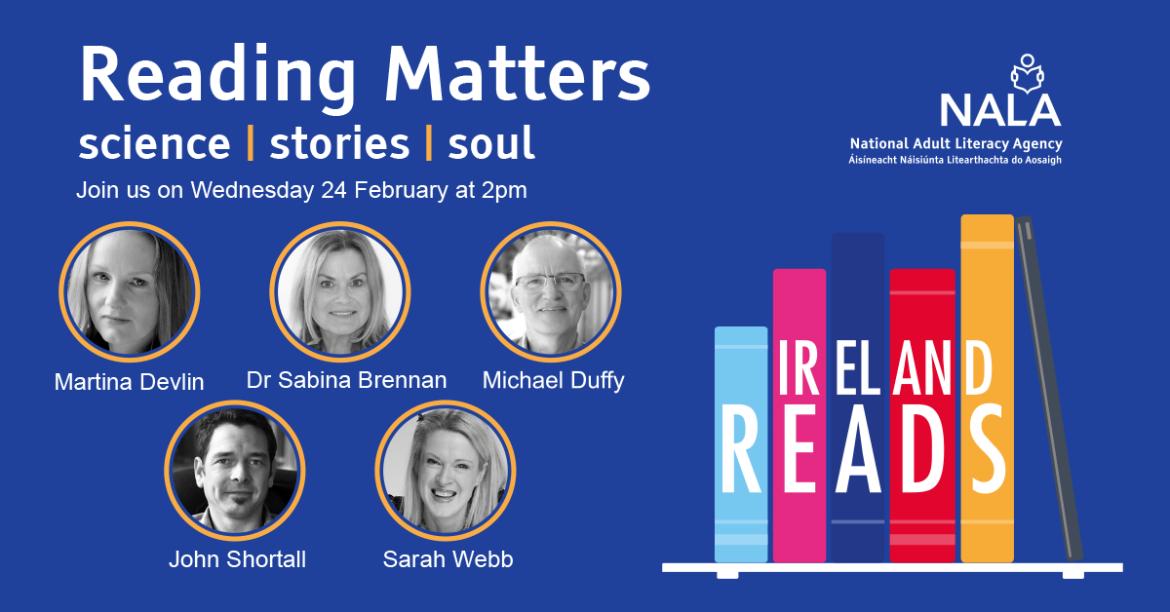 This webinar is now complete and a recording can be watched below.
As part of the Ireland Reads campaign the National Adult Literacy Agency (NALA) is hosting a webinar on why Reading Matters on Wednesday 24 February.
Ireland Reads is a public libraries initiative, in partnership with publishers, booksellers, authors and others under the Government's Keep Well initiative, funded by Sláintecare and the Government of Ireland through the Healthy Ireland Fund.
This webinar will discuss why reading matters, chaired by Martina Devlin, writer and journalist.
We will explore:
The science behind reading – Dr. Sabina Brennan, Neuroscientist and psychologist will discuss how and why reading is good for our brain health.
The stories – Michael Duffy, adult literacy ambassador, and John Shortall, County Librarian from Carlow Libraries will discuss what reading means to them.
The soul – Sarah Webb, writer and book champion, will discuss what does reading give us and why fiction matters.
Register now to join us online on Wednesday 24 February.