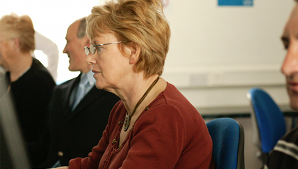 Using self-assessment to empower and motivate learners: Introducing the CITO Skills Checker, where learners can check their skills and find a learning pathway.
This interactive webinar will introduce a new easy to use online self-assessment tool for learners. We will discuss the research behind the design and development of the tool, as well as how self-assessment can empower and motivate adults to take the next step in their learning journey!
Facilitators: Maeve Malone and Ailis Mardon-Egan, NALA.