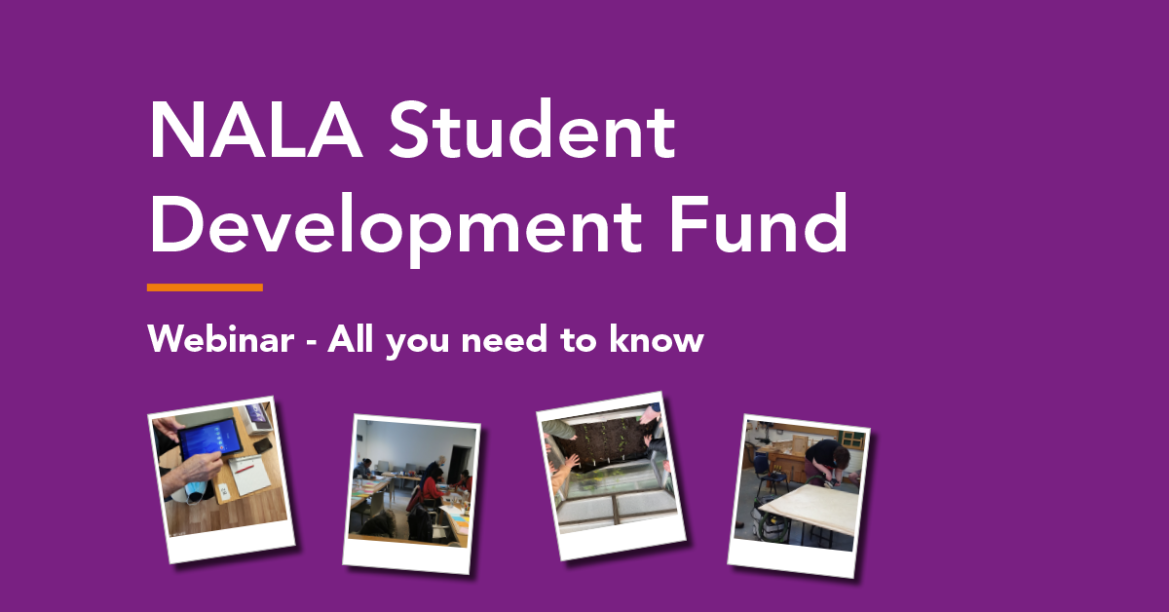 At this webinar the National Adult Literacy Agency (NALA) will run through the findings of the 2021 Student Development Fund
You will hear the feedback received from adult literacy students on what they learned from the Covid-19 pandemic, their tips for well-being and how they want to learn in future. A total of 658 students gave feedback in 2021
You will also hear from centres who received the Student Development Fund in 2021. You will find out what you need to know to apply for the fund in 2022.
Who should attend this webinar
This online event will be of interest to staff from centres where literacy, numeracy and digital skills tuition is taking place will be interested in this event. Also staff from centres where people are learning English as a second language.
Anyone in the education sector who wants to hear feedback from adult literacy students might also be interested in attending.
About NALA's Student Development Fund
NALA's Student Development Fund is a grant, usually of about €650, for a non-tuition group activity for adults and young people improving their literacy in a programme and for students learning English. In 2022, because of Covid, NALA also made grants available to buy technology items. Centres who receive the fund gather student feedback and that feedback informs NALA's work and we share it with stakeholders. Small and large organisation members of NALA can apply for the fund.
Find out more about the NALA Student Webinar Fund by joining our Information Webinar on Thursday 10 March at 10.30am.
Once you register at the link below you will then receive an email from Zoom with your link to join the webinar.