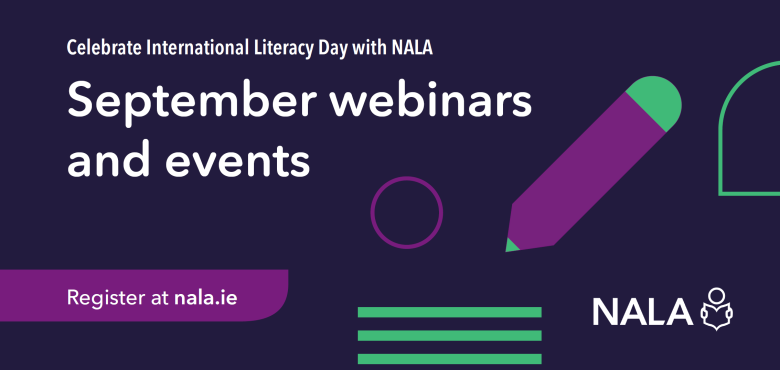 To mark International Literacy Day, this September the National Adult Literacy Agency (NALA) is hosting a month long series of webinars, activities and events under the UNESCO theme Transforming Literacy Learning Spaces.
The theme highlights how literacy learning is occurring beyond traditional 'education' spaces such as in libraries, community, family and workplaces.
Find out more about each webinar and event and register below.