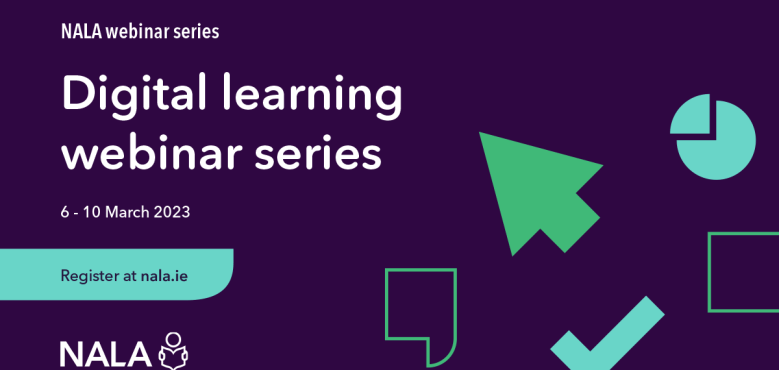 The National Adult Literacy Agency (NALA) is hosting a Digital Learning webinar series for adult literacy, numeracy, digital literacy and English for Speakers of Other Languages (ESOL)  tutors from 6 – 10 March 2023.
These one hour webinars will cover a range of digital themes from creating materials that develop digital literacy skills to common apps to use outside and inside the classroom.
You can find out more details on each webinar and register at the links below. There is no fee for attending the webinars.
For more information contact Fergus Dolan in NALA on fdolan@nala.ie
Monday 6 March, 12pm to 1pm
From OneDrive to a digital portfolio using 'Sway'
Tuesday 7 March, 3pm to 4pm
Creating materials that develop digital literacy skills and encourage self-directed learning
Wednesday 8 March, 2pm to 3pm
Formative assessments with 'Socrative' and 'Kahoot!'
Thursday 9 March, 3pm to 4pm
Supporting digital skills to create evidence of learning
Friday 10 March, 11am to 12pm
Common apps for supporting ESOL outside and inside the classroom