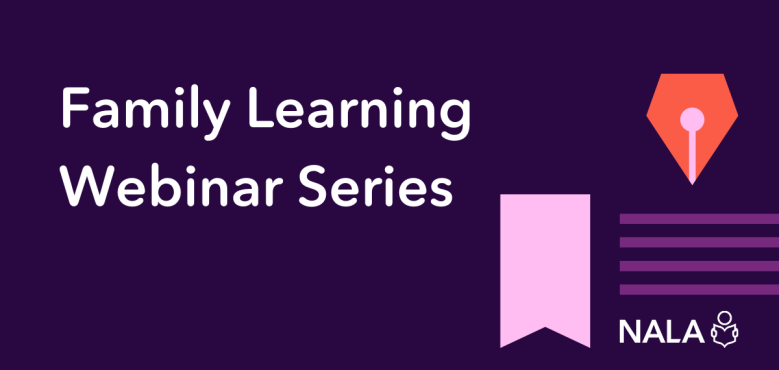 The National Adult Literacy Agency (NALA) is hosting a Family Learning webinar series for adult literacy, numeracy and digital literacy tutors.
Please join us for the Family Learning webinars series on the 29 and 30 of November. They will cover family literacy practices and ideas and 'Sirko', a Ukrainian folktale and a storysack.
NALA is also hosting a Family Learning Conference on 24 November, from 9.30am – 3.30pm in the Ashling Hotel. The conference will focus on sharing good practice in family learning.
You can find out more details on each webinar at the links below. There is no fee for attending the webinars. Please register below.
29 November 2022, 1pm – 2pm:
Family literacy practices and ideas: Tools that can help parents of junior infants and early stages, in relation to emergent literacy, language development and building home school links.
30 November 2022, 11am – 12pm:
'Sirko', a Ukrainian folktale and a Storysack. A conversational approach to exploring traditions, culture, social norms and folklore in Ireland and Ukraine.
NALA membership: You don't have to be a NALA member to attend free webinars. However, we would be delighted if you would consider becoming a member if you are not already.
Contact Fergus Dolan at fdolan@nala.ie with any questions.