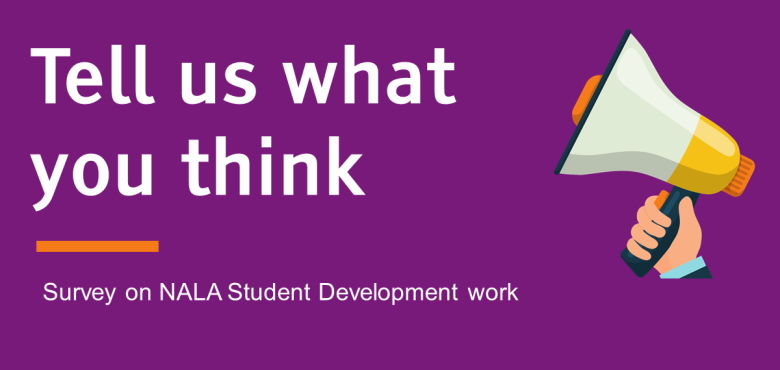 NALA has always ensured the views and experiences of adults with unmet literacy and numeracy needs guide and inform our work.
We do this through:
student members on our Board;
a Student Subcommittee of our Board, with students on it from around the country;
a Student Development Fund – for group activities for students;
annual Student Days; and
ensuring student advocacy (students' actively taking part in our work) is a key element in our strategic plans.
The feedback we receive from students, our members and supporters has guided our events and activities, such as a one-day conference on dyslexia or writing weekends and learning ambassador programmes. Email Margaret Murray, NALA Student and Membership Officer, at mmurray@nala.ie for further information on our student work.
The past year has been very different for everyone. We want to check in with you now so you can help shape NALA's future Student Development Work. We would be very grateful if you could take 5 minutes to fill in this online survey at the link below.
If you would prefer to take part in the survey over the phone contact Margaret Murray on 087 969 3696