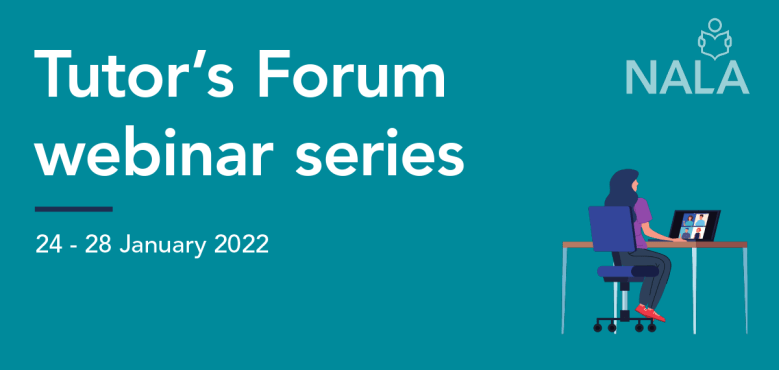 The National Adult Literacy Agency (NALA) is hosting a series of webinars for adult literacy, numeracy and digital literacy tutors.
These will focus on understanding dyslexia, creating and adapting resources and learning materials and self assessment tools for learners.
You can find out more details on each webinar at the links below.
Understanding dyslexia – Monday 24 January, 11am  – 12pm
How it presents and impacts on individuals and tips to support learners.
Using real world texts in the ESOL Literacy classroom – Tuesday 25 January, 11am – 12pm
Which texts to use, lesson staging and simplifying language.
Using self-assessment to empower and motivate learners – Tuesday 25 January, 2pm – 3pm
Introducing the CITO Skills Checker, where learners can check their skills and find a learning pathway.
Sourcing, adapting and preparing literacy learning materials – Thursday 27 January, 11am – 12pm
This workshop will provide practical tips to support tutors when preparing learning materials.
Developing blended materials for the flipped literacy classroom – Friday 28 January, 11am – 12pm
This webinar will guide you through creating materials and activities (eTivities) as blended learning resources for the literacy classroom.